General Appearance of the Portuguese Water Dog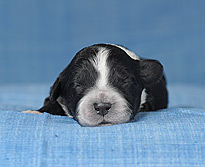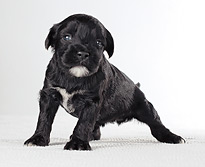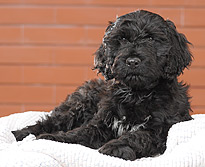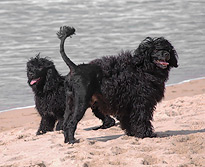 The Portuguese Water Dog is a medium sized animal, with an agile and robust constitution. The typical male's height is 54cm, with an interval between 50 and 57cm. Females generally have 46cm, with an interval between 43 and 52cm.
The head is well proportioned, with a large snout – with a short, straight hair. The eyes are usually a lively brown or black. The jaws are strong and have well developed canines, which are used to grab fish. The ears are droopy and covered with hair.
It has muscular legs – the forelegs are straight, and the hind legs are angular. This breed also has a particular trait – a well developed interdigital membrane which helps in the adaptation to the aquatic world, to help them swim more efficiently.