Welcome to Sailboat Nagual, a dedicated kennel to the Portuguese Water Dog breed.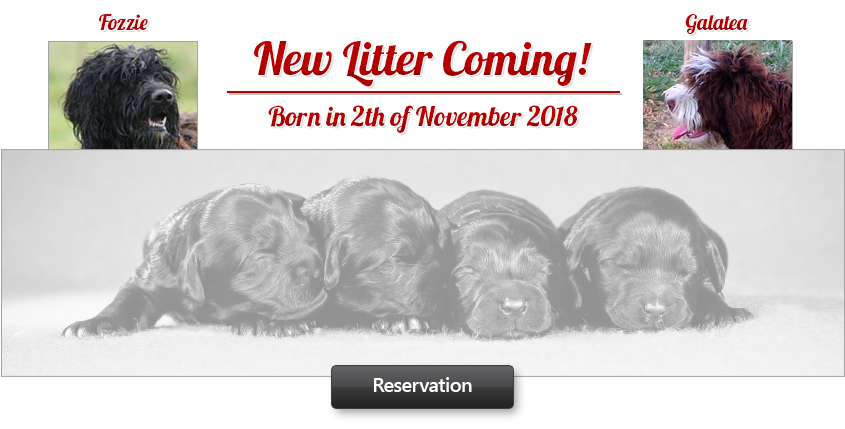 Portuguese water dog puppies from this litter.
Here at Sailboat Nagual's Kennel, we are a family that love portuguese water dogs, not only for their excellent behavior, but for the affection and companionship they are capable of. The portuguese water dog is a very silent and sociable animal, and they get along wonderfully with children! If you wish to know more about available litters, please visit the news section for more information.
Here you can get acquainted with our dogs and how they are treated since birth. In the health section you will find tips on caring for your dog. You are also invited to take a look into our photoblog and litters section, so you can watch the puppies growth in detail!
Should you have any question about how you can get a dog, if it's the right one for you, and if we ship worldwide… contact us!
To guarantee our quality and dedication, we are registered in:
Clube Português de Canicultura, and World Canine Organisation.